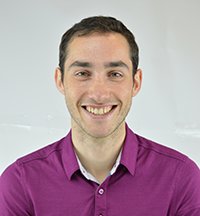 Hi, my name is Alistair Ruff and I'm an experienced design and user research generalist, part of the Design Strategy team at Co-op Digital, whilst studying part time for doctorate in service design.
I spend my time planning and conducting user research, analysing this to identify user needs and actionable insight. I use this to prototype product and service designs that are desirable and usable. My service design research work supports this, and includes exploration of how service design can support shifts to more enviromentally sustainable business models.
If you want to find out more, you can see some of my work or talk to me on twitter @alistairuff
---
Prior to joining Co-op I led the User Centred Design team at PDR, after working with the Service Design and Eco-Design teams there.
I'm completing a professional doctorate (like a PhD) part time. I'm researching how we could prototype services better, particularly interested in how we classify fidelity for service prototypes.
Before PDR, I also worked on freelance and personal projects. I've created corporate presentations for a Multi-national steel company, 3D virtual models of renewable energy installations alongside a commercial photographer for planning applications and designed a range of badges for the UK's long distance cycling association.
I also work informally with friends and charities to lend design support on web, app and print projects whenever I can. I enjoy stretching my understanding of design and applying it in places and ways I hadn't previously expected.